Bladensburg Road, NE Multimodal Safety and Access Study
Overview
The District Department of Transportation (DDOT) is conducting a multimodal (e.g., vehicle, bus, bicycle, and pedestrian) transportation study of Bladensburg Road, NE between Benning Road and Eastern Avenue. The study will identify traffic safety and access issues and develop solutions to improve safety and access for all users, especially pedestrians and bicyclists. The project will develop two corridor alternatives and evaluation metrics to help the community and DDOT weigh the tradeoffs and select a preferred alternative to take to 30% design.
Study Area
The study area is approximately 2.5 miles in length and includes all of Bladensburg Road between Benning Road, NE and Eastern Avenue, NE (the District-Maryland line). Bladensburg Road, NE is a six-lane roadway divided by a concrete median and is classified as a minor arterial. Several major streets bisect this corridor creating large, complicated intersections including Benning Road, 17th Street/Mt. Olivet Road, New York Avenue, South Dakota Avenue, Queens Chapel Road, and Eastern Avenue. The study area is located within Ward 5 and includes the Trinidad, Carver/Langston, Gateway, and Fort Lincoln neighborhoods. Bladensburg Road provides access to neighborhood businesses, commercial distribution centers, industrial uses, low and medium density residential, the Mount Olivet cemetery, and the National Arboretum.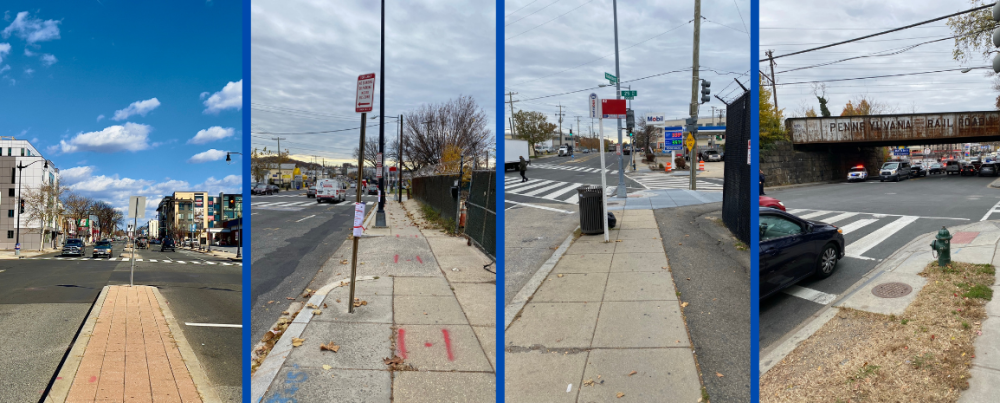 Bladensburg Road Multimodal Safety and Access Study Open House
Trinidad Recreation Center, Childress Street Northeast, Washington, DC, USA
Map
The District Department of Transportation (DDOT) will host an open house on Saturday June 17, 2023 from 10:00 a.m. to 12:00 p.m. to share the preferred transportation alternative for Bladensburg Road NE between Benning Road and Eastern Avenue. DDOT invites residents who live, work, and commute in the area to drop by our open house to review concept plans and provide feedback.